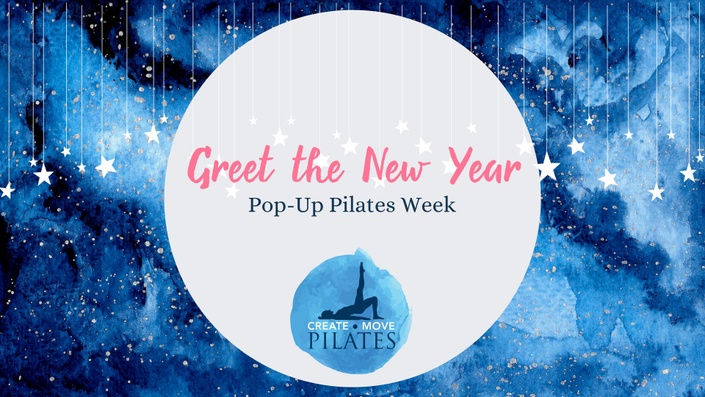 Greet the New Year Pop-Up Pilates Week
A Series of 6 Downloadable Pilates Classes
This is a series of 6 30-minute classes that can be downloaded so that you can do them from anywhere... even with a spotty internet connection.
Class themes are:
Pilates for Digestion
Pilates for Couch Potatoes
Walk Tall Pilates
Warm Your Core Pilates
Getting Back To The Hard Stuff
Pilates Stretch
All classes are directly from the Facebook Live series, Greet The New Year, and are lightly edited.
Watch the preview for a sneak peek at some of the classes.
Your Instructor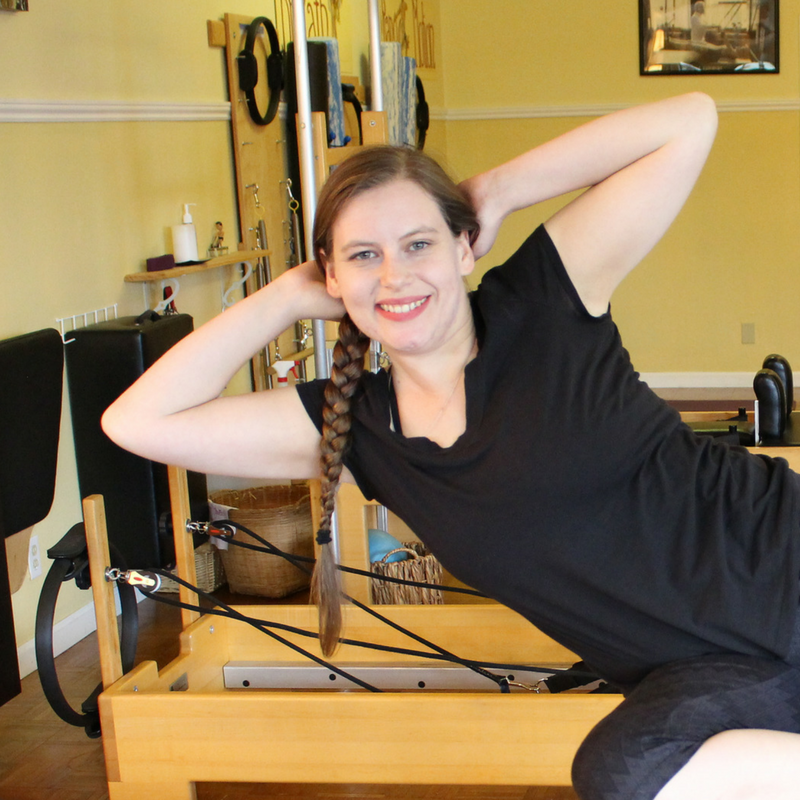 What really made me fall in love with Pilates was that when I began to focus on my center physically I began to find my center mentally. It gave me time to check in with myself which became a habit that I carried with me throughout the day. My chronic hip and shoulder pain vanished and I began to see my body in a different light. I began to see my body as having infinite potential, that through my Pilates practice I was really capable of anything. I even tried out for Roller Derby and began to sew.
I have always wanted to be a teacher in some capacity and take pride in the flow of my fun and creative group classes and my attention to detail and the individual in private sessions. Students often tell me how good they feel after a session and quickly talk of feeling stronger in a variety of activities, chronic pain just melts away, and many people talk of feeling taller and more confident.
I am proud to be certified through Balanced Body's 500-hour Complete Certification Program. I believe that a successful teacher is also a perpetual student. Since my training I have attended multiple Pilates workshops, online and in-person. I am an active member of an active Pilates mentor group that meets multiple times a year and encourages lively Pilates discussion and further education. I have been teaching since 2013 at Pilates Collective in Sebastopol, Ca.